This August, the UC Davis NOW mobile app took home an Award of Excellence in the 48th Annual University & College Designers Association Design Competition, category: "Green Reduction." So, what makes UC Davis NOW green?
Marketing generates a lot of paper, and one of our goals at SAMC is to reduce the environmental impact of our work. We looked at the development of UC Davis NOW as an opportunity to reach students where they are, that is, via their mobile device, and to dramatically cut down on paper waste at the same time.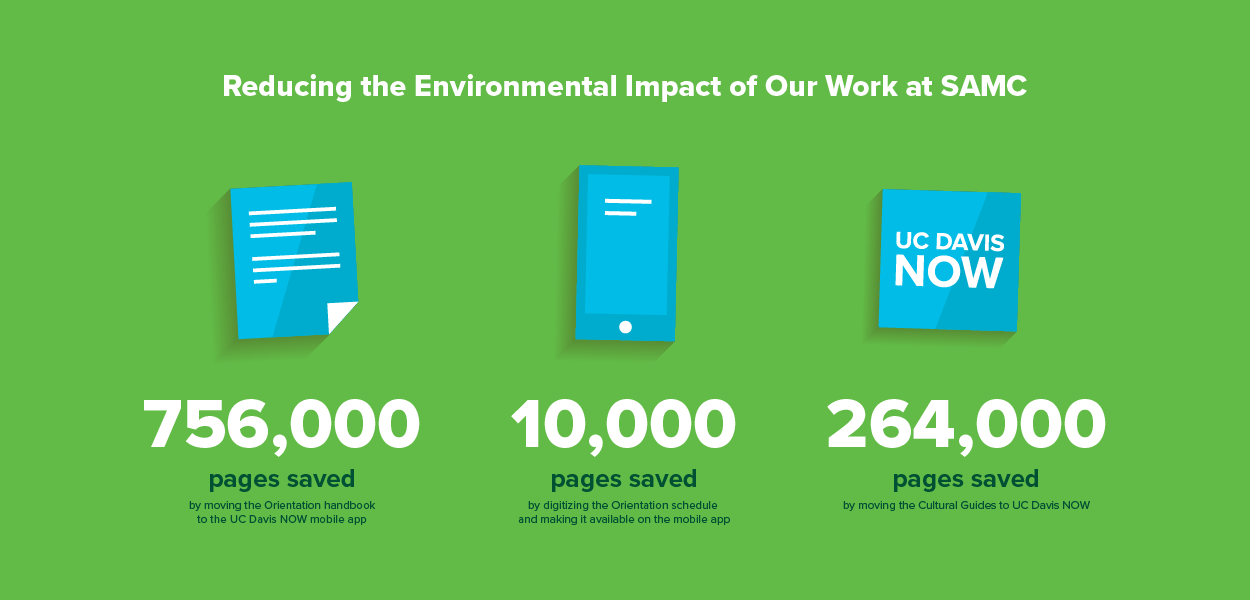 UC Davis NOW allowed the university to save 756,000 pages by reducing the length of the Orientation handbook alone, plus 10,000 pages by digitizing the Orientation schedule and making it available on the mobile app. 264,000 additional pages were saved by moving the Cultural Guides to UC Davis NOW, 20,000 on 11x17 posters and 5,000 on postcards. Emissions stemming from shipping and transit of paper assets, as well as from the printing process, have also been substantially reduced.
The UCDA is the oldest professional association for designers in higher education. This year they received 1,060 entries and gave out 215 awards. We at SAMC are proud not only to be recognized for excellence in creative design, but also for helping UC Davis achieve its goal of a sustainable second century.